Legal
Responsible for the contents of this website:
QUaSi Management Consulting
Thomas Westerwald
Luisenstraße 15
D-64832 Babenhausen
Phone: +49 (0)6073 – 725 495
Fax: +49 (0)3212 – 8725 495
Mobile: +49 (0)160 – 28 066 25
Internet: www.QUaSi-ub.de
E-mail: info@quasi-ub.de
USt-IdNr. DE257043750
Realisation: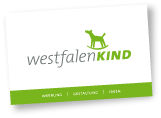 Westfalenkind | Werbeideen
Im Kuhkamp 14a
33334 Gütersloh
Germany
Liability for content
Great care was taken in preparing the pages of this site. However, we cannot accept any liability for the correctness, completeness, and up-to-dateness of its content. Especially liability that refers to damages of material or immaterial nature resulting from the use or non-use of presented information, or from the use of faulty or incomplete ionformation is fundamentally excluded, save in the event of intent or gross negligence on the part of QUaSi Unternehmensberatung. As to the German § 7 Abs.1 TMG, as a service provider we are responsible for our own content on these pages as to general laws. Pursuant to §§ 8 through 10 TMG, we as service providers however are not responsible to monitor transferred or stored information of third parties or to research circumstances that suggest an illegal activity. Obligations for the removal or barring of the use of information in accordance with legal regulations remain unaffected. Any liability in this respect is, however, only incurred from the moment that concrete knowledge of the specific breach of law is obtained. In the emergence of a corresponding breach of law, such content will be immediately removed. We expressly reserve the right to change, supplement, delete, or temporarily or permanently cease the publication of parts of these pages or the entire offer.
Liability for links
Our offer contains links to third-party websites, on whose contents we do not have influence. Therefore we cannot assume a guarantee for these foreign contents. The relevant supplier or operator of the linked web pages is always responsible for the content of such pages. The linked pages were checked for possible legal infringements and recognizable legal violations at the time the link was established. Illegal contents were not recognised at the time of creating the link. Permanent monitoring of the content of the linked pages cannot be expected without concrete evidence of unlawful content. We shall promptly remove any content when becoming aware it violates the law.
Copyright and intellectual property rights
The contents and works, particularly the images, graphics, acoustic files, video sequences, and text contained in these pages are subject to German intellectual and trademark law. Contributions from third parties are designated as such. All trademarks and brands mentioned on the website, including those protected by third parties, are without limitation subject to the provisions under the respective trademark or brand rights and the ownership rights of the corresponding registered owner. The mere mention of such trademarks shall not justify the conclusion that these trademarks are not protected through the rights of third parties! Duplication, processing, distribution, or any form of commercialisation of such material beyond the scope of the copyright law requires the prior written consent of its respective author or creator. Downloads and copies of these pages are allowed only for private use, and not for commercial use. QUaSi Unternehmensberatung expends every effort to respect the copyright and labelling rights of others, and to draw on self-provided, licence-free materials.
Prviacy act
Insofar as personal data are collected on our site (e.g. name, address or e-mail addresses), this will be on a preferably voluntary basis as much as possible. Whenever feasible, it is always possible to make use of the offerings and services without providing any personal data. Please be aware that there are inherent security risks in transmitting data, such as e-mails, via the Internet. It is impossible to completely safeguard against unauthorised access by third parties. Use of the contact data as published within the framework of imprint obligations by third parties in order to send advertising and information that is not expressly requested is herewith expressly ruled out. The operators of these web pages retain the right to undertake legal steps if we are sent unsolicited advertisements, for example, in the form of spam mails.
Final provision
If parts or single formulations of this text should no longer correspond or not completely fulfil the legal requirements, then the remaining parts of the content remain untouched in its content and validity.